Veterans in Piping (VIP)
In 2014, the United Association, along with the Bureau of Apprenticeship Standards, the Mechanical Contractors Association of WI & the WI Pipe Trades Association, teamed up to develop the WI Veterans in Piping (VIP) Program, an exploratory training program, including classroom instruction and on-the-job training, for qualified veterans who are considering a career in the pipe trades. Classroom instruction is divided among 6 participating Pipe Trades Local Unions in Wisconsin. Plumbers Local 75 is proud to be a part of this program that serves those who have sacrificed to serve our country.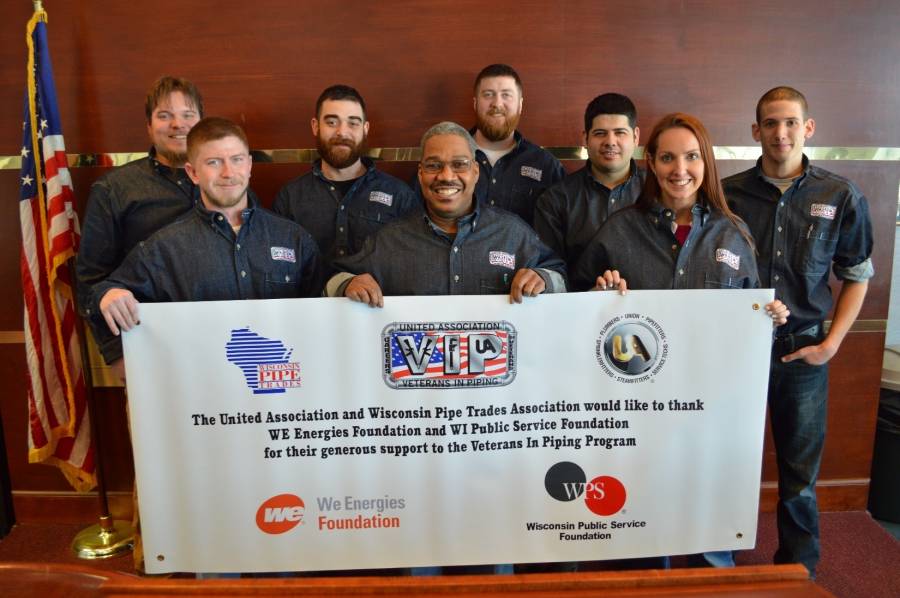 GI Benefits in Apprenticeship
The Milwaukee Area Plumbing JAC Program is APPROVED for the GI Bill! Veterans who have existing benefits under the GI Bill may qualify for a monthly stipend, in addition to wages, to help meet expenses during apprenticeship. Plumbers Local 75 has several military Brothers and Sisters taking advantage of this great benefit.