Local 75 Events

Union Meeting
Union Meeting
No meetings are scheduled at this time.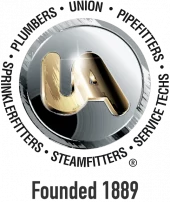 WPTA State Apprentice Contest
April 26-27th, at Local Union 400 Kaukauna, WI

Matthew Melby (4th yr., Joe DeBelak Plumbing & Htg. Co.), won the UA Local Contest held at Local 75 on March 11. Matthew has advanced to the WTPA State Contest in April. We wish him all the best at the State Competition!



Apprentice Application Session
Due to COVID-19 gathering restrictions, the Orientation/Application sessions for MILWAUKEE will be conducted ONLINE. Participants can apply at any time.
To begin your apprenticeship journey, go to our Careers Portal by clicking the button below.

Retiree Lunches
The Milwaukee retiree lunches will be held at 11175 West Parkland Ave.

The Madison retiree lunches will be held at the Tributary Hub, 2102 E. Springs Drive.

Please check our calendar for all Retiree Lunch dates.