Broadening Our Reach
Plumbers Local 75 understands the importance of exposing this trade to a wide and diverse population in order to recruit the BEST, most QUALIFIED candidates. That is why we partner with great organizations, such as WRTP/Big Step, to increase access to and prepare candidates for our apprenticeship.
Plumbers Local 75 also understands that the first step in attracting people to this profession is to help them see themselves in this profession. It's important to showcase our diverse talent in recruitment and outreach efforts.
So, when a group of our women plumbers stepped up with ideas to improve the pathways to this non-traditional career for other women, Plumbers Local 75 was happy to support their efforts: Wisconsin Women in Plumbing (WWIP) was organized. Collaborating with groups like empowHER, participating in hands-on career demonstrations targeted at women and attending networking events like the annual Women Build Nations Conference, they work to not only strengthen the representation of women in the trades, but to expose women to this profession and to normalize women in this trade.
Women in the Trades Virtual Meeting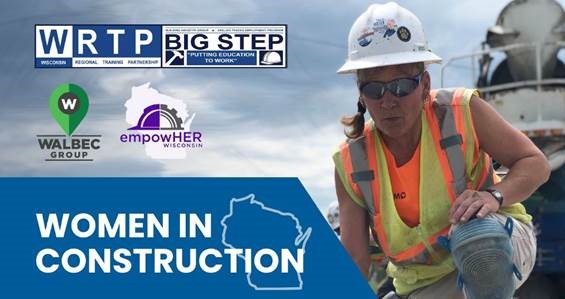 WRTP/BIG STEP in partnership with their trades partners will be offering a Women in the Trades virtual event on Wednesday October 21st at 4:30 pm. At this event women in various positions within the construction industry are going to be sharing their personal stories. They will also be giving advice to women looking to pursue a career in this industry. Following presentations there will be a question and answer session with the audience.
Please note that individuals will need to complete a registration form prior to entering the ZOOM webinar. The QR code on the flyer will direct them to this registration page and they will be sent a ZOOM link directly upon completion.
National Apprenticeship Week
National Apprenticeship Week is a nationwide celebration in November that gives businesses, communities and educators the opportunity to showcase their apprenticeship programs and apprentices while providing information to career seekers. Plumbers Local 75 is proud to participate in NAW events throughout the state to demonstrate our support of Registered Apprenticeship.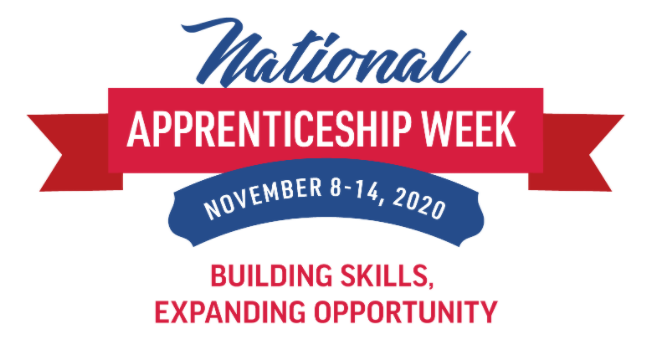 Check back for 2020 event details